Our 2013 Tour was a wild success. We are still coming down from the high from our warm and receptive audiences, amazing hosts, and all of the incredible people we met along the way.
program
After a call-for-submissions from Canadian composers located world-wide, our program took shape in 7 scenes from 6 different composer/librettist teams.  We were thrilled to be able to represent such outstanding Canadian artists, and to expose their unique and innovative pieces to a broad audience across western Ontario.  After works were chosen for our program, the work wasn't over for our composers, who generously re-arranged and orchestrated their works for our touring ensemble.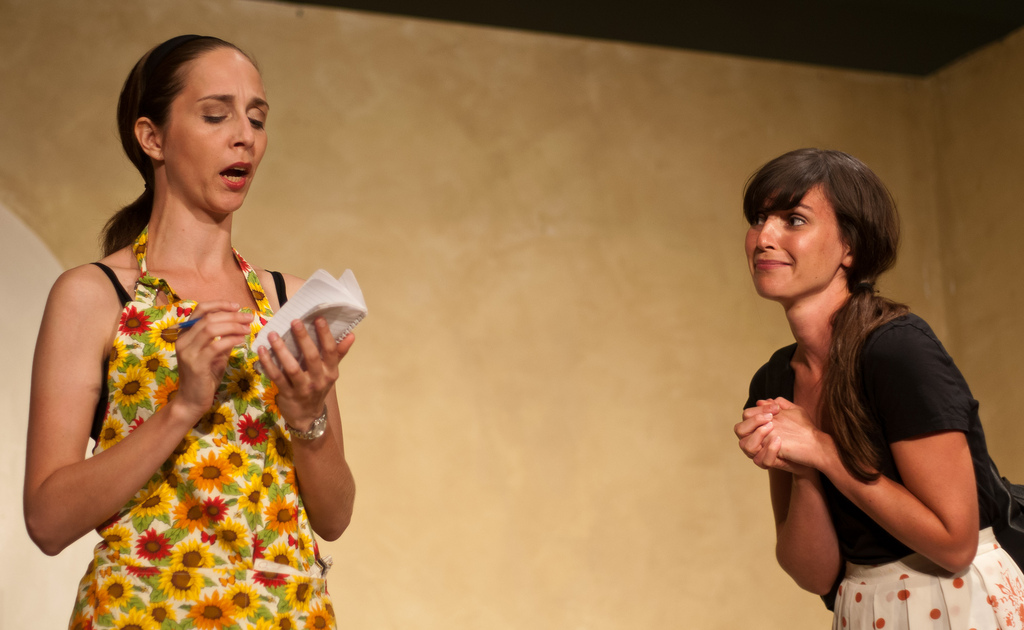 Cake by Monica Pearce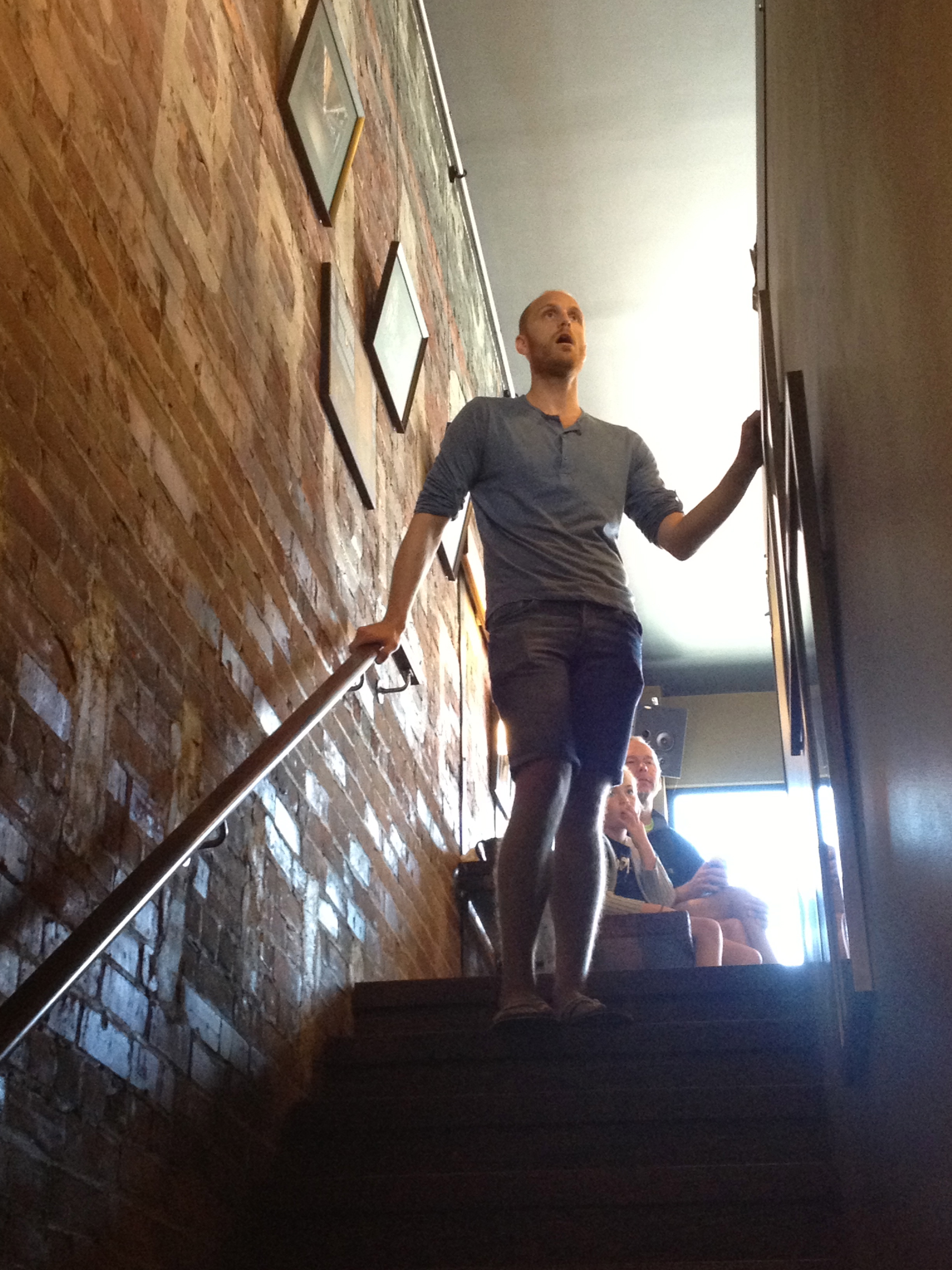 Slip by Juliet Palmerand Anna Chatterton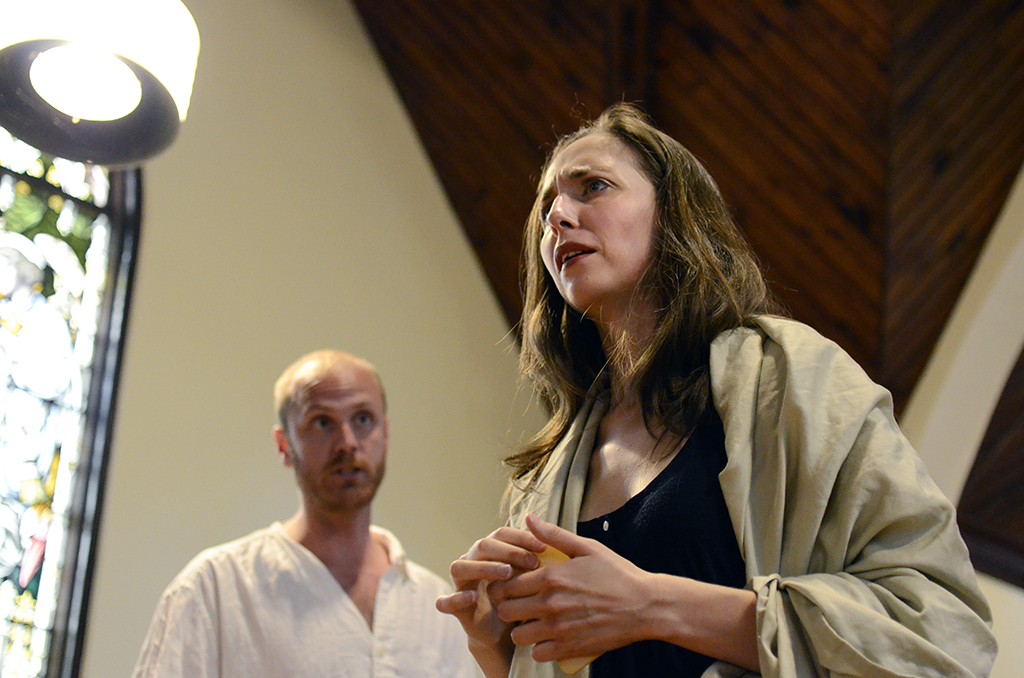 Alternate Take from The Enslavement and Liberation of Oksana G. by Aaron Gervais and Colleen Murphy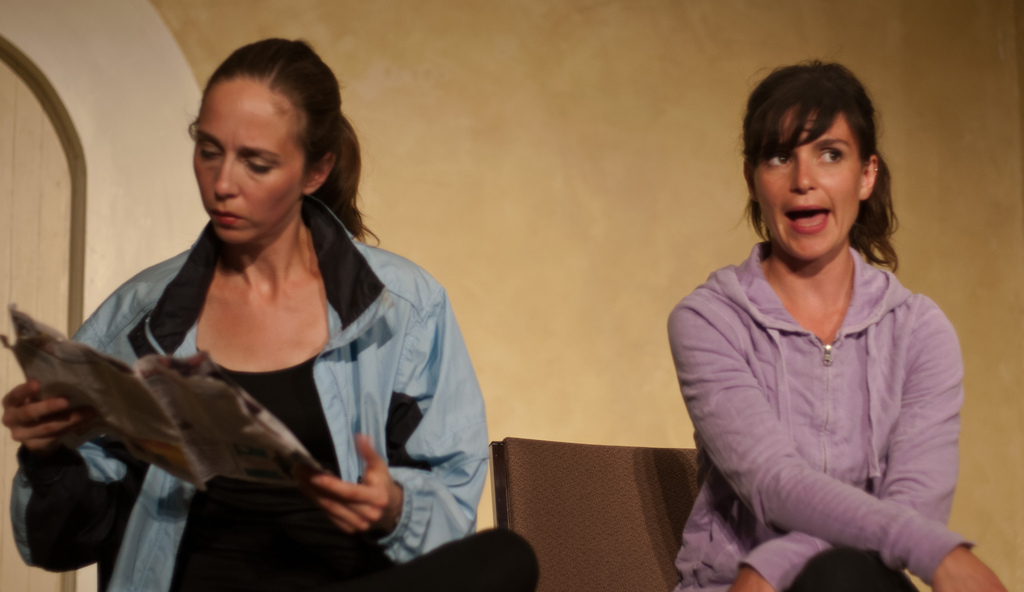 Little Miss All Canadian by Lembit Beecher and Liza Balkan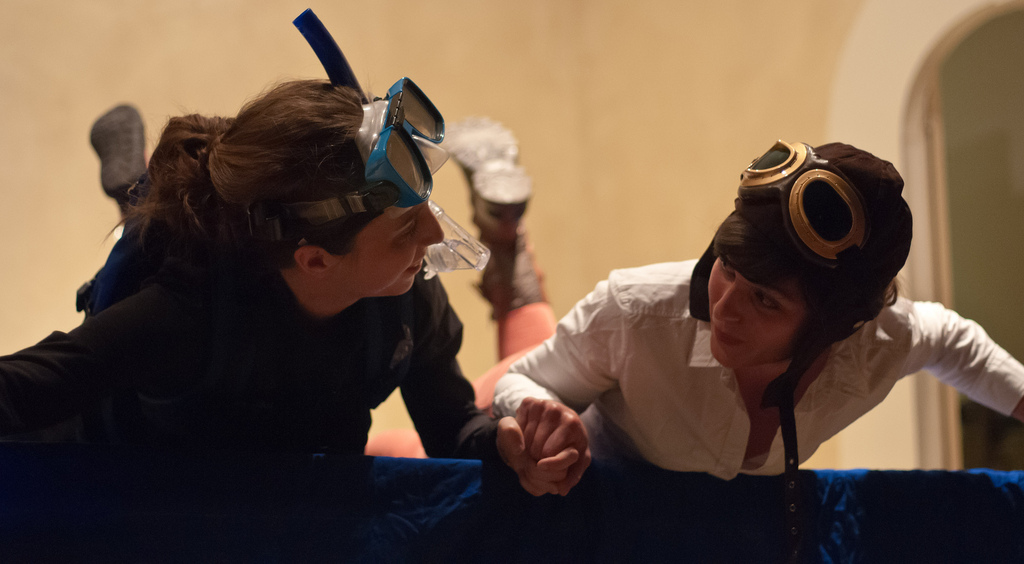 Trahisons liquides by Stacey Brown and Sébastien Harrisson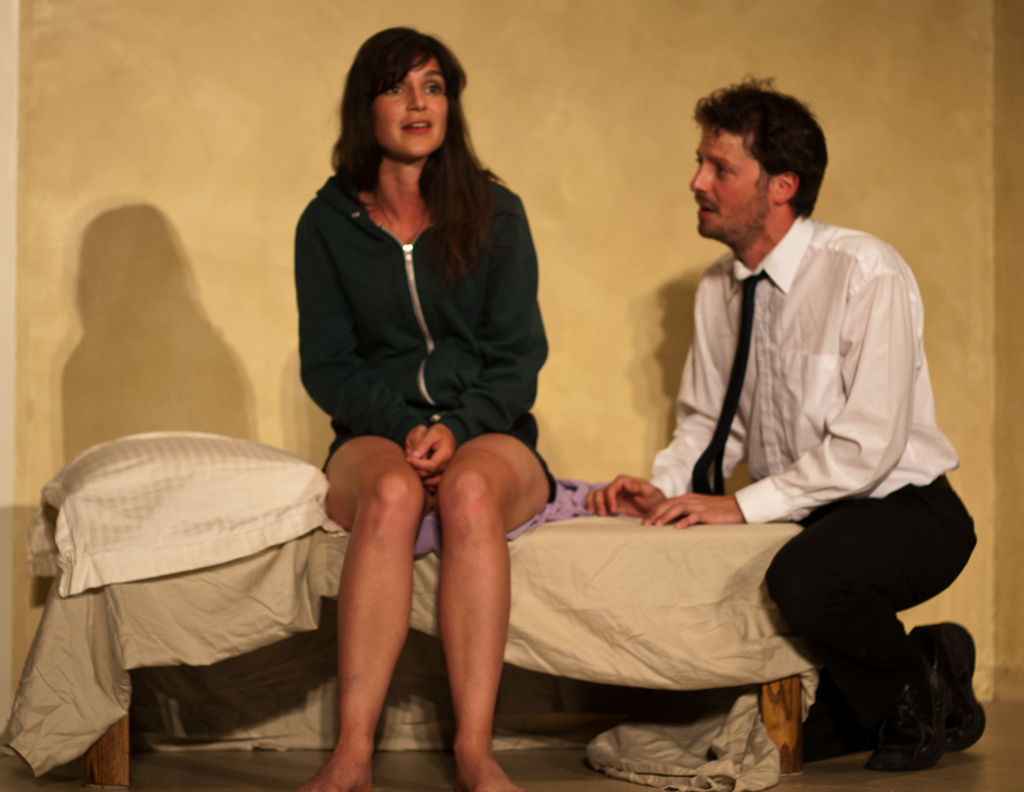 Rosa by James Rolfe and Camyar Chai
route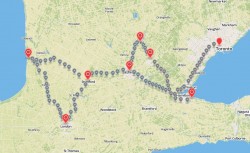 Toronto - Hamilton - Guelph - Elora - Fergus - Kitchener - Waterloo - Bayfield - London - Stratford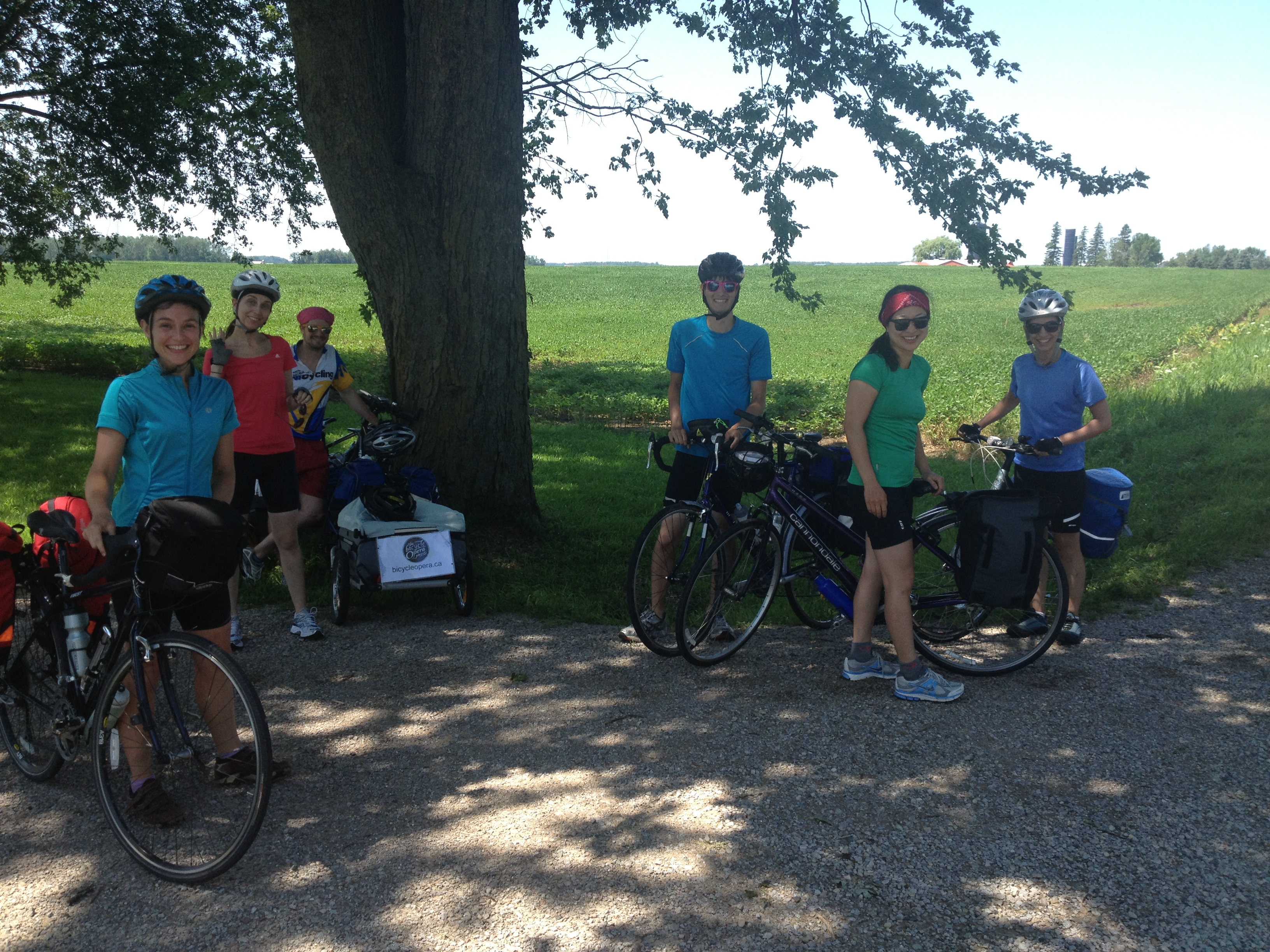 Yikes! We survived with minimal casualties (only two flat tires among the whole group). Aside from that, we enjoyed superb weather throughout the tour, and gracious hosts ready with a shower and libations upon our arrival. Visit our
gallery
to see more of tour and production photos!
presenters
In addition to generous funding by our supporters, the tour was made possible by our hosts: arts presenters from around Ontario who shared our unique initiative of sharing great all-Canadian talent with a "healthy" zest for performing!
Toronto: July 6 Array Space
July 7 Toronto Island: St Andrews by the Lake
Hamilton: July 11 Artword Art Bar
Guelph: July 13 Harcourt United
Elora: July 14 Elora Greenspace Free outdoor show presented by Elora & Fergus Tourism
Kitchener: July 17 Kitchener Art Market Free outdoor show presented by Downtown Kitchener's Art Market, Bike Kitchener, and RainDance Theatre
Waterloo: July 18 Waterloo Town Square Free outdoor show presented by the City of Waterloo
Bayfield: July 21 Bayfield Town Hall
London: July 23 Aeolian Hall
Stratford Summer Music: July 26,27,28 Revel Caffé