Larissa Koniuk – soprano
Soprano Larissa Koniuk is a singer and actor whose artistic concentration is in the creation and collaboration of new opera works. Larissa is the founder and artistic director of the Bicycle Opera Project, producing and performing contemporary opera across Ontario. Highlights of Larissa's 2013-14 season were engagements in Soundstream's production of Brian Current's Airline Icarus, the premiere of FAWN Opera's L'homme et le ciel, a new opera by Adam Scime, and Soulpepper's modern adaptation of Dido and Aeneas. Larissa has performed and premiered many solo concert works including the premiere of Thin Straight Lines, a song cycle for soprano and quartet by Anna Höstman, the Toronto premiere of Adam Scime's Images of John A Wilson: a mini opera for soprano, and The Handless Maiden: a one-act monodrama for soprano and electro-acoustics by Wende Bartley. Upcoming engagements include TSO's New Creations Festival, and the RCM's 21C Music Festival, and the premiere performance of Longuement me sui tenus by Aaron Gervais with Soundstreams. Larissa looks forward to embracing the vivacious character of Daisy Fairchild in The Bells of Baddeck, a new music-drama by Dean Burry and Lorna MacDonald.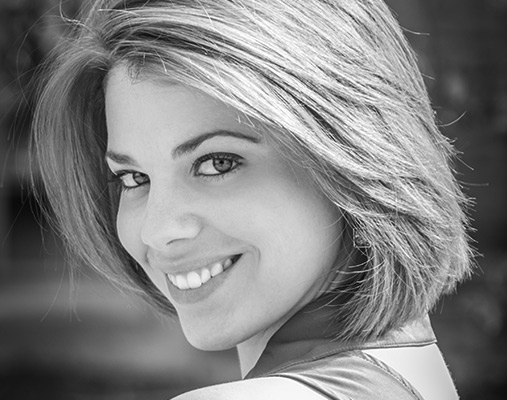 Marjorie Maltais – mezzo
Mezzo-soprano Marjorie Maltais completed her Master of Music in Literature and Performance at Western University in 2015 and gained attention as a Finalist at the Canadian Opera Company's Centre Stage Competition for her dynamic stage presence and the "fireworks of her remarkable coloratura". She recently performed the title roles in Rossini's La Cenerentola with Western University Opera and Bizet's Carmen with the Windsor Symphony Orchestra. Other roles include Concepcion in L'Heure Espagnole by Maurice Ravel, Dorabella in Mozart's Così fan tutte, Rosina in Rossini's Il Barbiere di Siviglia and Hermia in Britten's Midsummer Night's Dream at Opera on the Avalon.
In 2015, Marjorie was invited to internationally acclaimed mezzo-soprano Marilyn Horne's Music Academy of The West Summer Music Festival in Santa Barbara, California, performing in excerpts from Handel's Rinaldo under Maestro Nicholas McGegan and covering Angelina in La Cenerentola.
Christopher Enns – tenor
Christopher is an Alumnus of the Canadian Opera Company Ensemble. On the mainstage, he was featured as First Commissioner (Dialogues des Carmelites), Tamino (Die Zauberflöte), Jupiter (Semele), Scaramuccio (Ariadne auf Naxos), and Nathaniel (Les contes d'Hoffmann). He has been heard with Chorus Niagara in a Broadway-themed programme in St. Catharines, in Messiah for the Menno Singers, and played the role of Alexander in The Enslavement and Liberation of Oksanna G. for Tapestry. Recent performances include Tamino in The Magic Flute for Saskatoon Opera, Frederic in Pirates of Penzance for Opera Lyra Ottawa, Bach's Mass in B minor and Mendelssohn's Elijah, both for the Winnipeg Symphony. Before hitting the road with BOP, Chris will be seen performing the role of Jonathan Dale in Opera de Montreal's production of Silent Night.
Geoffrey Sirett – baritone
Baritone Geoffrey Sirett continues to impress musicians and audiences in debut performances in opera, concert and recital repertoire.  Recent highlights include the Canadian Opera Company tour of Pergolesi's LA SERVA PARDONA and Burry's THE BROTHERS GRIMM, John Adams' THE WOUND DRESSER with the Victoria Symphony, JOHANNES PASSION for Kitchener's Grand Philharmonic Choir, Mozart's KRÖNUNGSMESSE for the Ottawa Choral Society, and Messiah's with the Victoria Symphony, Winnipeg Symphony, and Orchestra London. Upcoming performances include portraying William Dale in SILENT NIGHT with Opera de Montreal, Alexandre Graham Bell in the world-premiere of THE BELLS OF BADDECK, Kromov in THE MERRY WIDOW with Edmonton Opera, and Brander in THE DAMNATION OF FAUST with the Calgaray Philharmonic. As co-producer of The Bicycle Opera Project, Geoffrey is sought-after for his interpretations of new works, having created premiere performances and recordings of many Canadian works.
Wesley Shen – music director/piano
Wesley Shen is a dynamic and versatile pianist and harpsichordist working and residing in Toronto. He is a sought after solo artist as well as a collaborator in both chamber and orchestral settings. With a strong passion for contemporary music, he is seen performing as a regular member of the Toy Piano Composers Ensemble and the Blue Moss Ensemble. Recent appearances also include performances with the Glenn Gould School New Music Ensemble, the Toronto Symphony Orchestra, and New Music Concerts. His alter ego can be found continuing studies in Baroque period performance on harpsichord, working with Charlotte Nediger, Ivars Taurins, and other members of Tafelmusik Baroque Orchestra.  He is also seeking new ways of combining these two interests and helping to restore the harpsichord as an expressive medium within contemporary music.
Ilana Waniuk – violin
Ilana Waniuk, is a versatile violinist and contemporary chamber music addict with interests ranging from classical music and improvisation to visual arts. She has held artistic residencies at the Banff centre for the Arts, and Le Pantographe in Moutier, Switzerland, and has been a guest artist in residence at the SoundSCAPE festival of contemporary music in Italy. Ilana has participated in the Bang On A Can Summer Music Festival at Mass MoCA, and been a fellow at the Norfolk Chamber Music Festival New Music Workshop. Along with pianist Cheryl Duvall, Ilana is a founding member and co-artistic director of the Thin Edge New Music Collective. She has performed at contemporary music festivals including Open Ears in Kitchener/Waterloo and 21C in Toronto as well as with the Madawaska String Quartet, Essential Opera, Pendulum Ensemble, Mississauga Chamber Music Society, Chicago's Ensemble Dal Niente and most recently as part of the Music Gallery's Emergents Series in Toronto.
Anthony Thompson – clarinet
As a freelance clarinetist, Anthony Thompson performs with many Toronto-based ensembles. As an orchestral musician, Anthony appears frequently with the Toronto Symphony Orchestra. He has performed under the baton of renowned conductors Leonard Slatkin, Zubin Mehta, Peter Oundjian, Kerry Stratton, and Sir Andrew Davis. Anthony has also appeared with the Toronto Concert Orchestra, the Arizona Opera Orchestra and the New Mexico Symphony Orchestra. Anthony has a deep passion for contemporary music, performing regularly with many of Canada's premier new music ensembles such as New Music Concerts, Continuum, and Soundstreams. Additionally, he is a full-time member of the Toy Piano Composers Ensemble and the Thin Edge New Music Collective. He has performed in contemporary music festivals across Canada, most recently in Alberta and British Columbia, as well as in Asia at the National Concert Hall in Taipei and the Beijing Modern Music Festival.
Liza Balkan – stage director
Liza Balkan has spent over three decades working in the theatre.  She is a director, writer, librettist, educator, coach, former dancer and Dora Award – winning actor. Liza 's work in Opera includes her recent staging of Louis Andriessen's Anais Nin at Koerner Hall, directing The Brothers Grimm for the Canadian Opera Company/Ensemble, Le Nozze Di Figaro and L'Elisir d'Amore in Italy (COSI), the Canadian Premiere of composer Stephen Taylor and writer Marcia Johnson's Paradises Lost ( Summerworks Musical Works in Concert), the site specific Toronto Fringe hit: Opera On the Rocks at Paupers Pub, and TapestryNewOpera's Opera Brief's 6 and 7. Her work as a librettist includes several short opera works and most recently, with composer Lembit Beecher, the song cycle Looking at Spring, which premiered in Vermont this past June. Her song Ride the Fear can be heard on Ivan Barbotin's new album: Atom.
Sonja Rainey – Projection Artist
Sonja Rainey is a two time Dora nominated set and costume designer as well as a community engaged artist. Her approach is tactile and experiential, responding directly to the themes at hand to create objects and immersive environments that blend forms and materials to explore the questions and stories that lie below the surface. She is currently completing a year long Metcalf Foundation internship with Jumblies Theatre as well as working with Making Room Community Arts, MABELLEarts and the Community Arts Guild. Her work with these companies has encompassed set and costume design; puppet and mask work; illustration and sculpture as well as the creation of short narrative films. Sonja has an MFA in Theatrical Design from the University of Texas at Austin, a BFA specialization in Design for the Theatre from Concordia University and has most recently studied at the Manitoulin Conservatory for Creation and Performance.